The best day out among the flowers
What can you do?
Keukenhof has a lot of activities and services for adults and children.
Activities
Whisper boat, bicycles or tours
Kids
Playground, animal pasture and treasure hunt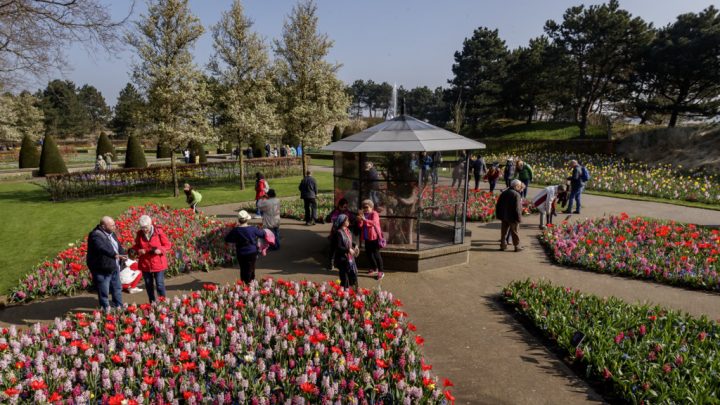 Services
Wheelchairs, wifi, lockers
Food and drinks
Keukenhof has a lot of restaurants
On the bike between the flowering bulb fields, a real Dutch tradition. The Bulbs & Bikes Garden is the ideal place for a typical Dutch selfie.
Sustainable materials and back to nature are the core values of the Reconnection Garden. This garden is made in collaboration with NL Greenlabel.
Holidays, blue skies and a tropical atmosphere beneath the palm trees, amid the rustling flowerbeds, sand, a boat & hammocks. Come and chill out in this Tropical Beach Garden.
Over one million people from all countries and cultures meet each other in Keukenhof. Flowers and colours belong to celebrations and rituals worldwide, in every culture in its own way. Discover the power of colours in the Culture Garden.
Every garden or balcony provides some space to grow something. One of the easiest options is a tea garden. There is a huge selection of herbs you can grow including mint, lemon balm, camomile, chocolate mint, aniseed and many, many more tasty plants. Enjoy a cup of coffee or tea in the greenhouse.
After a hectic week in the city, this Cottage Garden with its rugged combinations of indigenous wild plants and flower bulbs provides nothing but enjoyment. The cottage is the perfect place to come together, tell stories, eat and play music after a day outdoor.
Mindful gardening, movement, yoga, meditation: mindfulness is healthy. The combination of serene beauty and peace soothes body and mind. Make contact with nature in the Mystical Garden.
You will find the most romantic spot at Keukenhof at the 'Bridal lane! Share your love with each other, fellow visitors and the rest of the world at the Red Romance garden.
Tulpomania
The tale of the tulip is truly impressive. From bulbs worth their weight in gold, theft and a mountain dweller that feels at home in the Dutch climate, to the story of the black tulip and famous people who gave their name to new varieties. All these stories are told in the Tulip mania exhibition at the Juliana Pavilion.
Christen your own tulip, see how the tulips are cultivated, and get advice and tips from our experts about the use of flower bulbs in your own garden.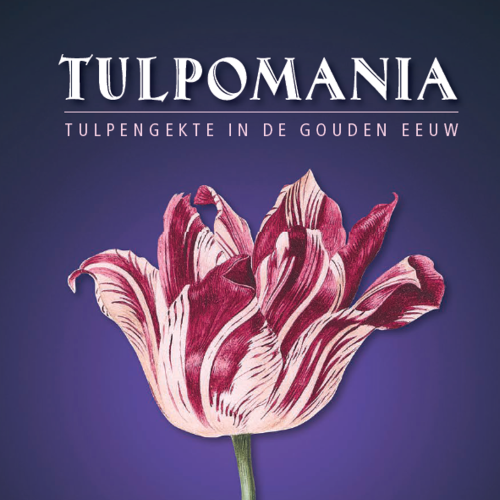 Art at Keukenhof
Keukenhof not only provides a superb backdrop for its 7 million spring-flowering bulbs, it is also a nice location for sculptures and other works of art that give the park an added dimension. Keukenhof is collaborating with 25 artists. The combination of a flowering park and visual art is amazing.